This month I was able to sponsor Catherine at Bailey Dailies, which was a great opportunity for my blog! Catherine along with all of her sponsors decided to have giveaway for some ad space. So take a little time visiting everyone's page, follow them via twitter and bloglovin, and enter the giveaway! I promise you won't regret it!
Ok, now let's get to the good stuff:
The lovely
Tayler
at
Our Fairy Tale
is giving away a
Large Ad
on her blog
The beautiful
Sarah
at
To Be Mrs. Collier
is giving away a
Sponsor Spotlight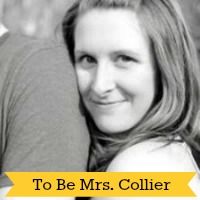 The amazing
Kenya
of
My Pending Life
is also giving away a
Sponsor Spotlight
and I am giving away a
Flavor of the Month
ad!
That's TONS of free ad space, if you were doing the math! :)
Happy entering!!!!
a Rafflecopter giveaway